Welcome to Webb House Furnishers - a family business supplying quality furniture throughout the Cheshire area for over 40 years!
Tucked away in Mill Street is a hidden treasure within the beautiful historic market town of Nantwich. We invite you to browse our extensive showroom at Webb House Furnishers, we are situated just 50 yards from the town square. Webb House Furnishers are a family-run business established in 1974, whose wealth of experience in the furnishing industry has given us a reputation for high quality furniture at exceptional prices. We pride ourselves in being one of the premier furnishers in the Crewe and Nantwich area of Cheshire and believe our quality, value and service will take some beating. Our dedicated team will be on-hand to help you make the right furniture choice.
We have one of the largest displays of high quality furniture in Cheshire with over 10,000 sq ft of showroom space over 2 floors with ample customer parking.
.. [click to read more]
On display there is a wide range of beds, mattresses, bedroom storage, bed frames, headboards, wardrobes and a huge selection of leather suites, fabric suites, leather recliners, fabric recliners, dining furniture, living room storage. Supplied from well known brands such as Parker Knoll, Stressless, Himolla, Celebrity, Cintique, Hypnos Beds, Dunlopillo Beds, Mammoth Beds, Myers Beds, Sealy Beds, Sherborne Upholstery, Nolte Mobel and Relyon Beds

To receive all the latest news and benefit from our new discount code promotions:
Webb House News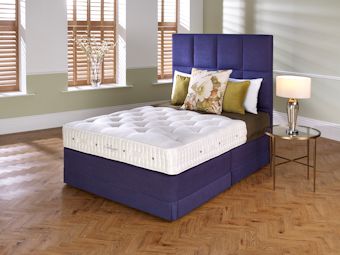 February Bed of the Month - Hypnos Adagio Kingsize Bed
Our Bed of the Month for February is the Hypnos Adagio King Size Bed. which is currently at the price of a Double size - only &pound1,999! and you also get 4 Free Drawers, which is great if you need that extra bit of storage space.
The Adagio from Hypnos features their ReActive 8 pocket spring system which helps to retain the height and longevity of the mattress and to give head-to-toe zonal support. The mattress combines luxurious cashmere, wool and latex fillings which both provide excellent temperature regulation and a luxurious feel so you can get the best nights sleep - every night.
It is available to test out in our Nantwich showroom!
Posted by: Isobel Whitby 1 Feb 2018
---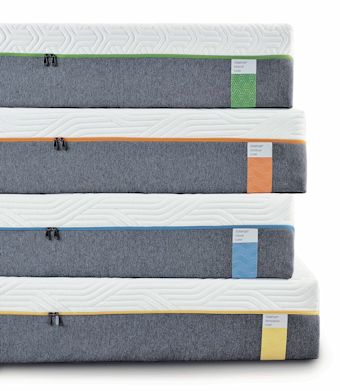 Introducing Tempur
We are pleased to be stocking the innovative brand
Tempur
in our store.
At Tempur, they research, manufacture and distribute mattresses, beds and pillows. All their products are manufactured in Denmark and the USA and sold in more than 96 countries worldwide.
Before scientists developed the unique Tempur material, nothing like it existed on the bedding market. The pressure absorbing material was originally created by NASA to cushion and support astronauts during lift off and it was this material that Tempur scientists later perfected for use in sleep products, including mattresses and pillows.
Tempur products conform to your shape, offering superior comfort and support. The mattresses create a custom fit for your body, virtually eliminating painful pressure points and reducing your bodys need to toss and turn in search of a comfortable, pain-free sleeping position. You can choose from the Contour (for a firmer feel), the Cloud (for a softer feel), the Sensation (for support and ease of movement), or the new Hybrid (for support and faster response).
In store we have 7 different mattresses for you to try out as well as the Horton Ottoman Bed, so you can see and feel for yourself the unique weightless sensation you experience when sleeping on a Tempur mattress. When you require extra storage, an ottoman bed provides a great solution, operated by a simple gas lift mechanism, the Horton is available in king or super king sizes and in a platinum or soft ash fabric.
Posted by: Isobel Whitby 14 Dec 2017
---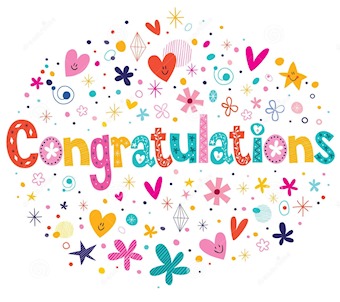 Our Autumn Sale Competition Winner
Congratulations to Mrs Fiona Swain from Whitchurch who has won &pound100 worth of Webb House Vouchers after entering our competition at our Autumn Sale Preview event! Happy spending Mrs Swain and thanks to everyone that entered!
Posted by: Isobel Whitby 24 Oct 2017
---
Click here to read more news items