Welcome to Webb House Furnishers - a family business supplying quality furniture throughout the Cheshire area for over 40 years!
Tucked away in Mill Street is a hidden treasure within the beautiful historic market town of Nantwich. We invite you to browse our extensive showroom at Webb House Furnishers, we are situated just 50 yards from the town square. Webb House Furnishers are a family-run business established in 1974, whose wealth of experience in the furnishing industry has given us a reputation for high quality furniture at exceptional prices. We pride ourselves in being one of the premier furnishers in the Crewe and Nantwich area of Cheshire and believe our quality, value and service will take some beating. Our dedicated team will be on-hand to help you make the right furniture choice.
We have one of the largest displays of high quality furniture in Cheshire with over 10,000 sq ft of showroom space over 2 floors with ample customer parking.
.. [click to read more]
On display there is a wide range of beds, mattresses, bedroom storage, bed frames, headboards, wardrobes and a huge selection of leather suites, fabric suites, leather recliners, fabric recliners, dining furniture, living room storage. Supplied from well known brands such as Parker Knoll, Stressless, Himolla, Celebrity, Cintique, Hypnos Beds, Dunlopillo Beds, Mammoth Beds, Myers Beds, Sealy Beds, Sherborne Upholstery, Nolte Mobel and Relyon Beds

To receive all the latest news and benefit from our new discount code promotions:
Webb House News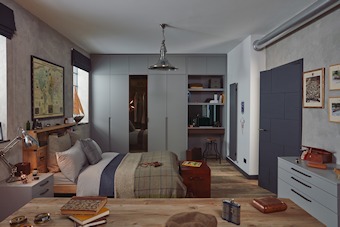 New Fitted Bedroom Furniture range by Kindred
'Designed to inspire, Simple to fit, Made for real life' is Kindreds strapline and we believe this sums up their offering pretty perfectly!
Their contemporary designs are styled around the customers needs, Kindred is made for real rooms and real lives. There are 16 signature looks with a wide range of finishes, contrasting tops, handles and internal storage options.
One of Kindreds areas of expertise are clever internal storage, they manage to maximise space in the bedroom without cluttering the room with furniture and can customise the interiors to the customers individual needs.
As well as fitted wardrobes (which are available in six widths and one height), there are also ranges of freestanding furniture such as; bedside cabinets and chest of drawers which will co-ordinate with your choice of wardrobe.
To see the ranges available please visit our website or visit our Nantwich showroom to see the Chapter and Origin ranges.
Posted by: Isobel Whitby 25 Jul 2017
---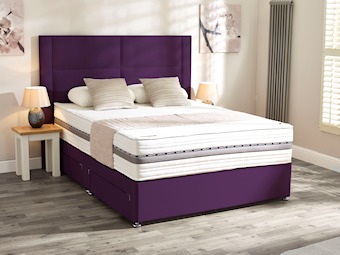 The importance of sleep & a good mattress
There are fewer things more important than a good nights sleep and while the understanding of the importance of sleep continues to grow, it is perhaps no surprise that many people want to invest in a mattress that improves their sleep and offers them the best support and comfort.
We are pleased to be a stockist of Mammoth Beds, whose mattresses are constructed using Medical Grade Foam which is an incredibly effective material for achieving comfort. By responding immediately to both the weight and shape of the human body, it helps a sleeper maintain a neutral position, which ensures good spinal alignment and thus optimal support and comfort.
Unlike a traditional spring mattress, which often becomes worn and unable to support weight in certain areas, or memory foam, which often becomes too hot when trying to sleep, the medical grade foam in a Mammoth Mattress provides efficient postural support and pressure relief. As well as this, they offer temperature control, which will reduce excessive sweating. Each mattress is designed to avoid the restriction of your blood and lymphatic system, which, in turn, prevents muscle aches and postural problems and ensures a restful sleep is achieved.
All the materials used to construct a Mammoth Mattress are approved by the Department of Health. The mattresses are perfect for everyone, but especially for those who often struggle to sleep well due to pains and ailments. They are ideal for those who have suffered an injury or are repeatedly suffering from muscle aches and pains, as the support provided can improve your rehabilitation and your overall recovery. This is one reason why Mammoth are partnered with the Chartered Society of Physiotherapy and are recommended by physiotherapists around the UK.
We spend more than a third of our lives in bed, and so a good nights sleep and recovery are imperative to good health and improved well-being. We have 4 models on display in our showroom; The Mammoth Mammoth, Performance Pocket 1600, Supersoft 270, and the Supersoft 22 Adjustable Bed. Pictured here is the Mammoth Mammoth mattress.
Posted by: Isobel Whitby 18 Jul 2017
---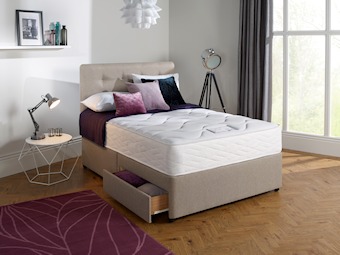 June Bed of the Month - Myers Kelmscott
Our Bed of the Month is the Myers Kelmscott Divan Bed. The offer on this bed is Kingsize for the price of a Double plus 2 Free Storage Drawers! All this for only &pound499!
The Kelmscott features 1000 MyPro-Pocket Springs which offer superior comfort and support. The MyEdge support mattress prevents roll off and is a non turn mattress that you simply rotate. It is made in the UK and has a 5 year guarantee.
It is available to test out in our Nantwich showroom!
Posted by: Isobel Whitby 4 Jul 2017
---
Click here to read more news items