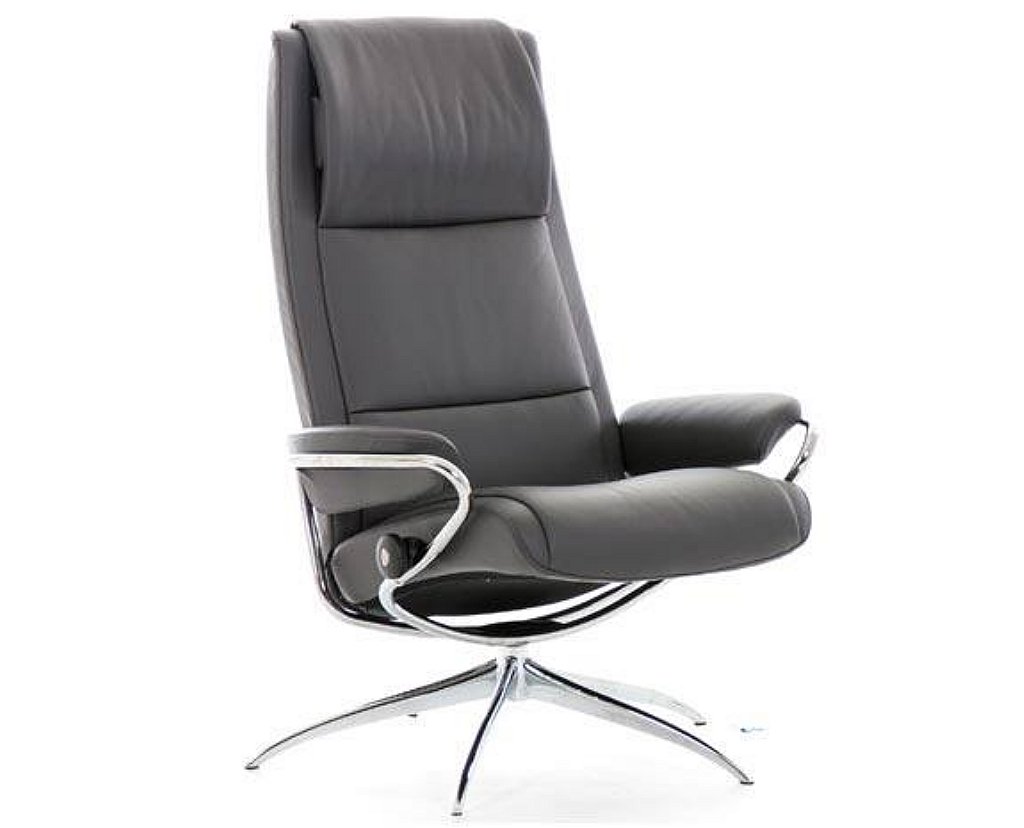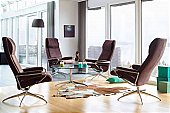 Product Information
The Stressless Paris's sleek profile, combined with the smooth curves, tells the tale of a recliner with a long design heritage, yet with its eyes fixed on the future.

In other words: it's not set to become a one hit wonder, but will stay in fashion. And of course, it has all the patents and comfort-boosting details of a true Stressless. Stressless Paris also gives you the choice between a high back and a low back model.

This chair also has a footstool which is available to purchase separately.
Request more information
Sizes & Features
All measurements are approximate.
Width: 800cm (315.inches)
Height: 1110cm (437.inches)
Depth: 710cm (280.inches)
Stressless - Paris High Back Chair
Supplier Information - Stressless
Stressless is one of the most famous comfort furniture brands, and is manufactured by Ekornes in Norway.
Stressless has built the worlds finest leather recliners since 1971. Design, function and comfort are at the heart of the Stressless concept, and they are continously working on improving every detail of their products.
Inspired engineering, trend forecasting and industry experience are the secret to creating luxurious furniture people are proud to own. As the Innovators of Comfort, Stressless are masters of the comfort needs of the human body and continue to develop the most intuitive and beautiful comfort technology.
---