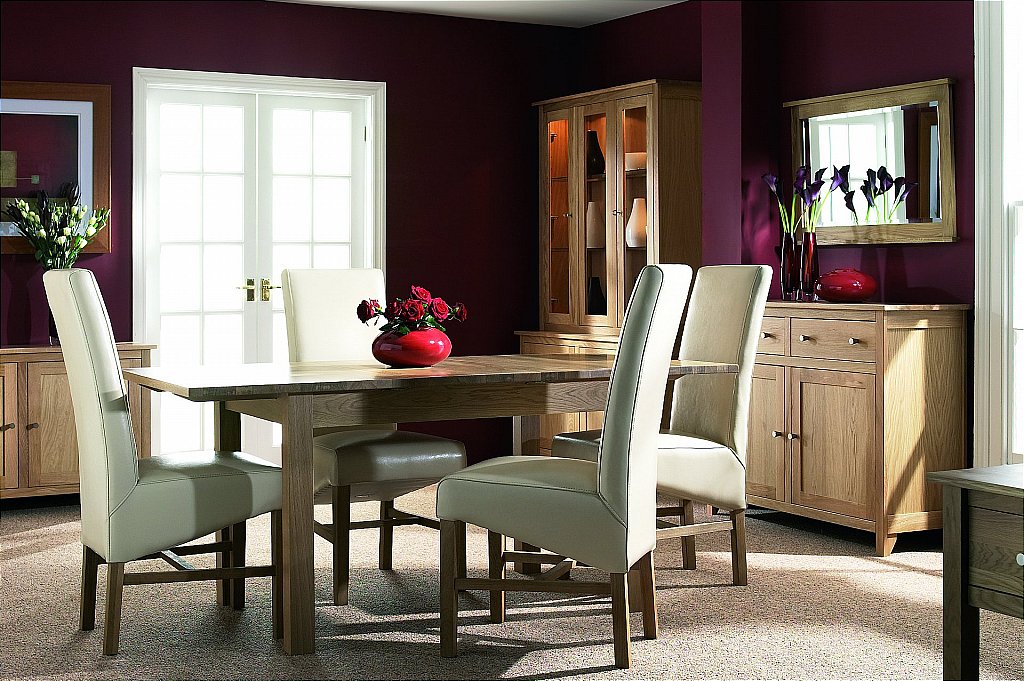 Product Information
With over one hundred pieces to choose from, this stylish range provides solutions to a wide range of your furniture needs.

The dining range has tables to suit small and large
spaces, all of which are extending, with the largest seating up to ten in comfort.

It is handmade from oak with four attractive finishes available:
Mist, Satin, Oiled and Dark
Two handle options:
Metal handles come as standard, with wooden handles available as an alternative.
Request more information
Sizes & Features
All measurements are approximate.
Corndell - Nimbus Dining - Satin Finish
Supplier Information - Corndell
Corndell is one of the UKs largest independent manufacturers of solid wood furniture. It has a strong family tradition with over 30 years experience in the furniture manufacturing industry so you can be assured of continuity, craftsmanship and high quality products.

Corndell employs state of the art manufacturing techniques combined with hand finishing to produce high quality furniture. They place a great deal of emphasis on the design of their products and take great care to produce and finish furniture that is attractive, practical and great for you to touch and use.

Corndell manufacture their products in the UK using exceptional craftsmen. They offer a wide range of furniture for the living room, dining room, bedroom or study including many occasional pieces too.
---