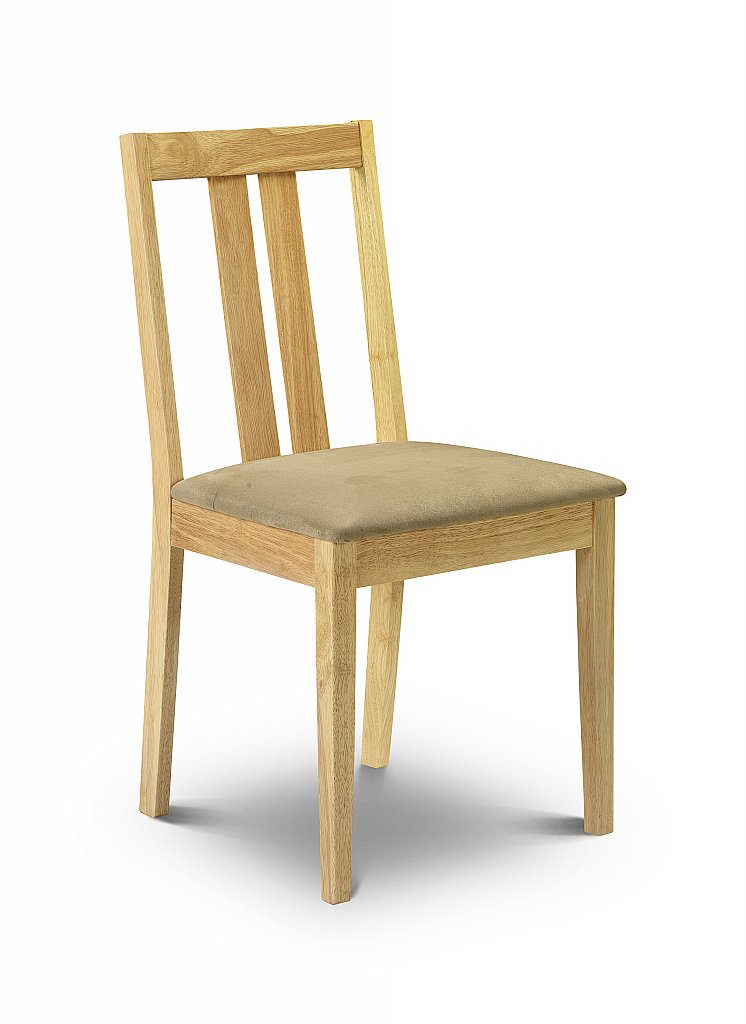 Product Information
This casual dining chair in Oak finish is ideal for the kitchen or smaller dining area.

This product requires some home assembly.
Request more information
Sizes & Features
All measurements are approximate.
Width: 51cm (20.inches)
Height: 87cm (34.inches)
Depth: 45cm (18.inches)
Julian Bowen - Rufford Dining Chair
Supplier Information - Julian Bowen
Julian Bowen are nearly reaching 20 years of supplying the UK retailer with value for money furniture of good design for the ever more discerning consumer. The last few years have seen an enormous growth in the quantity and breadth of products offered, resulting in ever-increasing sales to the market. Each of their products is carefully researched to respond to the needs and aspirations of the final consumer in terms of design, quality and price. They are proud to offer you distinctive furniture at affordable prices.
---