Product Information
Part of the Elevate Ultra Collection, the Pickett Plush features patented AlignSupport™ springs, to provide support like no other - unique from head to toe. Together with their precisely engineered UniCased® XT and ComfortCore™, the mattresses in this collection promise unrivalled comfort, support and durability.

The Pickett Plush combines Sealy's proprietary AlignSupport™ spring technology with world-class edge
support and comfort layers that really make a difference, you can count on the Pickett Plush to deliver dependable support, true comfort and genuine durability.

AlignSupport™ is a sense and respond spring system, which starts by sensing your shape as your body relaxes into the mattress. The unique geometry of the spring then follows up with deep down, consistent support that you can count on. UniCased® XT works in unison with Sealy's patented spring system, encompassing the entire edge to create greater stability and allow you to sleep right up to the very edge.

Sealy's MemorySense™ ComfortCore™ placed in the centre third of the mattress targets your hips and lower
back for the ultimate pressure relief. Followed by InfiniLux™ - a luxe, premium foam that offers resilience and sumptuous comfort. And that's not all, a double layer of gel-infused foam completes the comfort stack. SmarTex™ is designed to wick away moisture to regulate your sleep climate, whilst ProShield® keeps allergens at bay.
Request more information
Sizes & Features
All measurements are approximate.
Features
AlignSupport
Unicased XT
ComfortCore
InfiniLux
SmarTex
ProShield
Handmade in the UK
7 Year Guarantee
Pickett Plush Mattress
by Sealy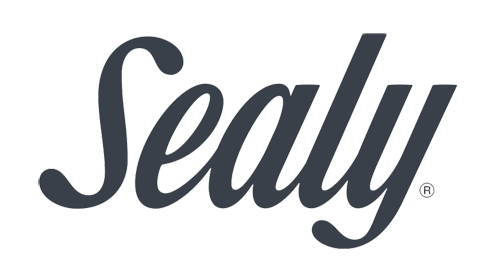 Feel Options: Soft
Foam Fillings
Spring Type: Open Coil Springs
Mattress Depth: 34cm