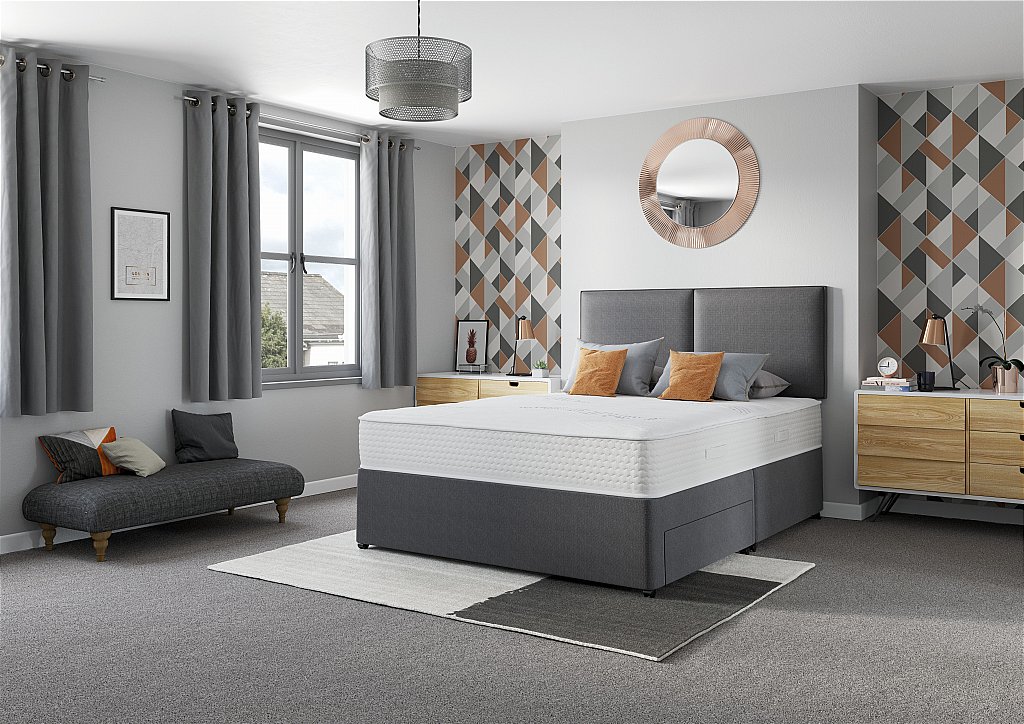 Product Information
The Eaton Comfort 1000 has 1000 MyPro-Pocket Springs - the pocket spring system is the best at providing individual support to the sleeper. The upper layer of springs shape to the body contours while the lower layers absorb changes in weight distribution for the ultimate in comfort and support.

MyEdge Support gives a unique firmer outer spring support on the sides of your mattress that will prevent you rolling out of bed and maintains the mattress in perfect shape.

Luxury White Fibre Comfort Filling - A dust free white fibre filling is added to the mattress to provide softness and resilience. White fibre is formed into a deep layer for guaranteed quality and softness.

Quilted Soft Knit Cover - Upholstered in a soft knit cover that has a quilted sleeping surface and mattress borders to provide soft cushioning and added comfort.

Flag-Stitched Handles - Handles on both sides for ease of positioning.

Easy Care - No need to turn, but regular rotation from head to toe will extend the mattresses life span.
Request more information
Sizes & Features
All measurements are approximate.
Features
Available in a range of fabrics
Headboards available
1000 MyPro-Pocket Springs
MyEdge Support
Easy Care - No Turn
Made in the UK
5 Year Guarantee
Myers - Eaton Comfort 1000 Divan Bed
Supplier Information - Myers
Horatio Myer founded the business in 1876 and the Company occupied premises in Vauxhall Walk, London. Through the reign of Queen Victoria into the 20th Century, Myers continued to grow and prosper.
In 1962 the Huntingdon site was opened, employing 70 people and producing 750 bed sets a week and in 1982 the Vauxhall plant was closed and all production was transferred to Huntingdon.
In 2008, Myers was joined by leading bed brands Slumberland and Dunlopillo at the Huntingdon site along with Staples Beds which Myer's acquired in 1986.
Today Myers still remains true to its heritage by manufacturing beds that are more comfortable than ever giving honest value for money.
---